The Ultimate Guide to Lake Manyara National Park
If you're planning a vacation in Tanzania that covers everything this incredible country has to offer, you've likely already heard and read about Lake Manyara National Park.
When it comes to national parks and reserves, you're spoilt for choice in Tanzania.
This is the home of the Serengeti, Ngorongoro Crater, and Tarangire national parks!
However, as one of the country's smallest national parks, Lake Manyara is often unfairly overlooked.
But at Roam Wild Adventure, we have made this special place a key location on our safari tours in Tanzania.
And because we know it so well, we decided to put together this Lake Manyara safari travel guide to help simplify your pre-trip planning.
If you have any questions about our adventures and experiences in Tanzania, please don't hesitate to get in touch.
For now, keep scrolling down to learn more about Lake Manyara.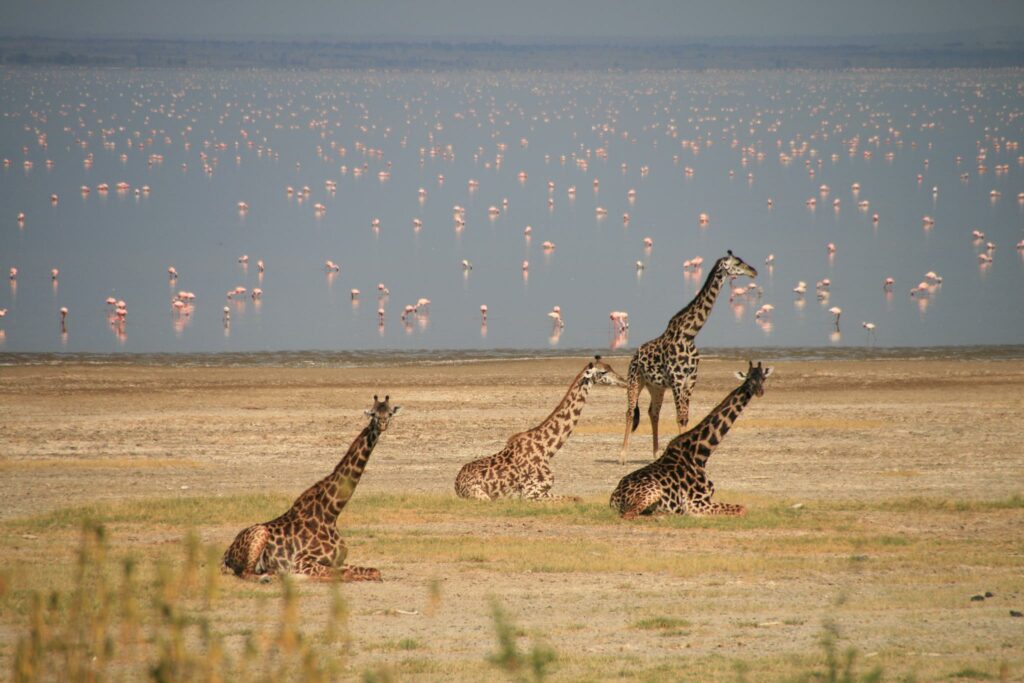 Lake Manyara (Source – License)
Where is Lake Manyara Located?
Like so many of Tanzania's amazing national parks and reserves, Lake Manyara is in the north of the country.
It sits between Ngorongoro Crater to the northwest and Tarangire National Park to the southeast.
This location makes it the perfect addition to a safari covering the famous Northern Circuit.
To the west, you can also find a spectacular Rift Valley escarpment, and the soda lake after which the park is named dominates the area, especially in the wet season.
All this adds up to awe-inspiring landscapes, 11 distinct ecosystems, and one of the highest densities of large mammals in the world.
Lake Manyara National Park's total area is only 130 square miles, making it significantly smaller than its more prestigious neighbors.
But this just means there's less wilderness for the animals to hide in. Many species aren't shy about approaching the lake for a much-needed drink.
In fact, the name Manyara is derived from the Mbugwe word manyero, which means "a place where animals drink water."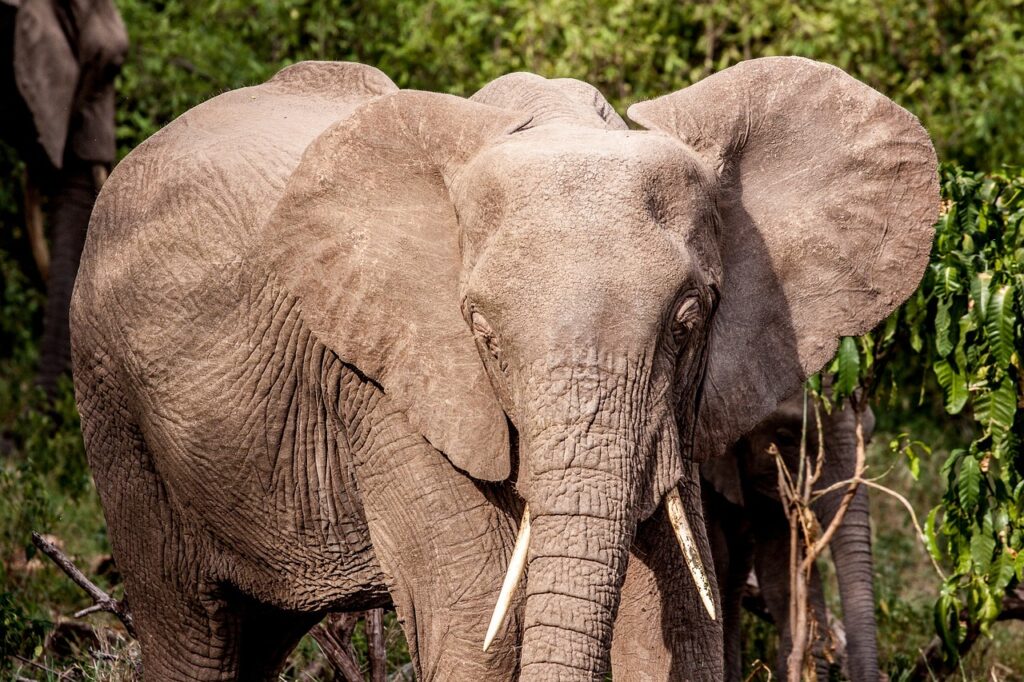 Things to Do in Lake Manyara National Park
The most popular activity for visitors to Lake Manyara is game-viewing, be it as part of a guided safari or a self-drive experience.
Of course, exploring the park with a local expert guide — such as on our Lake Manyara, Ngorongoro Crater, and Tarangire 3-day safari — offers the most informative and complete experience.
Our knowledgeable guides know where to go and when for prime game-viewing opportunities.
And with years of expertise, they can add context to everything you see, giving you a deeper understanding of, and connection to, this breathtaking place.
Some of the other popular things to do in Lake Manyara National Park include:
Birdwatching
Nature walks
Boat and canoe rides
Masaai culture experiences
The treetop walkway
Day and night game drives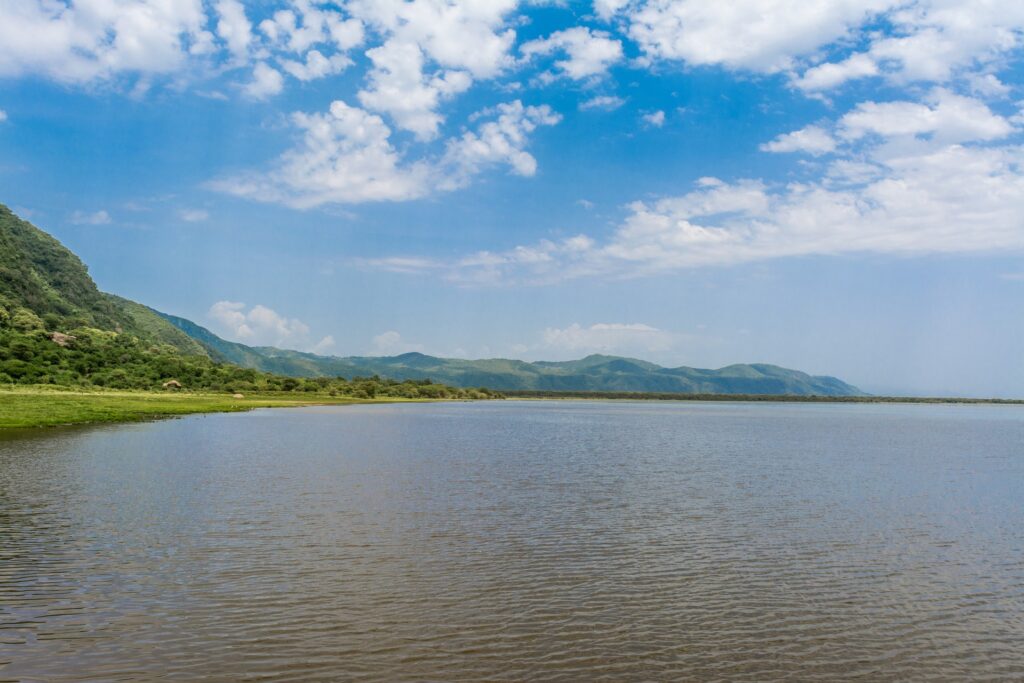 The Animals in the Lake Manyara National Park
Due to the 11 ecosystems mentioned above, you can find an incredibly diverse range of animals in Lake Manyara National Park.
The majestic African Elephant is the most abundant species in the area. Lake Manyara has the largest concentration of elephants in Africa!
Baboons are also plentiful — again, this amazing place has the most baboons of any park in Africa!
Other animals that appear in the park include giraffes, zebras, hippos, buffalos, wildebeest, Sykes' monkeys, and various antelope species.
The giraffes here are Maasai giraffes, the largest of all giraffe subspecies. This gives them the distinction of being the world's tallest animal!
Leopards, cheetahs, and hyenas are less frequent visitors, but still present. But you won't find white or black rhinos here.
If you're especially keen on seeing hippos, there's a Hippo Pond ten minutes from the main park entrance.
In this pond, hundreds of hippos fight, float, snort, and generally interact.
There's a designated space where you can leave the vehicle and watch them from a safe distance.
If you're looking to travel the Northern Circuit here in Tanzania, check out our Ultimate Guide to the Serengeti National Park too.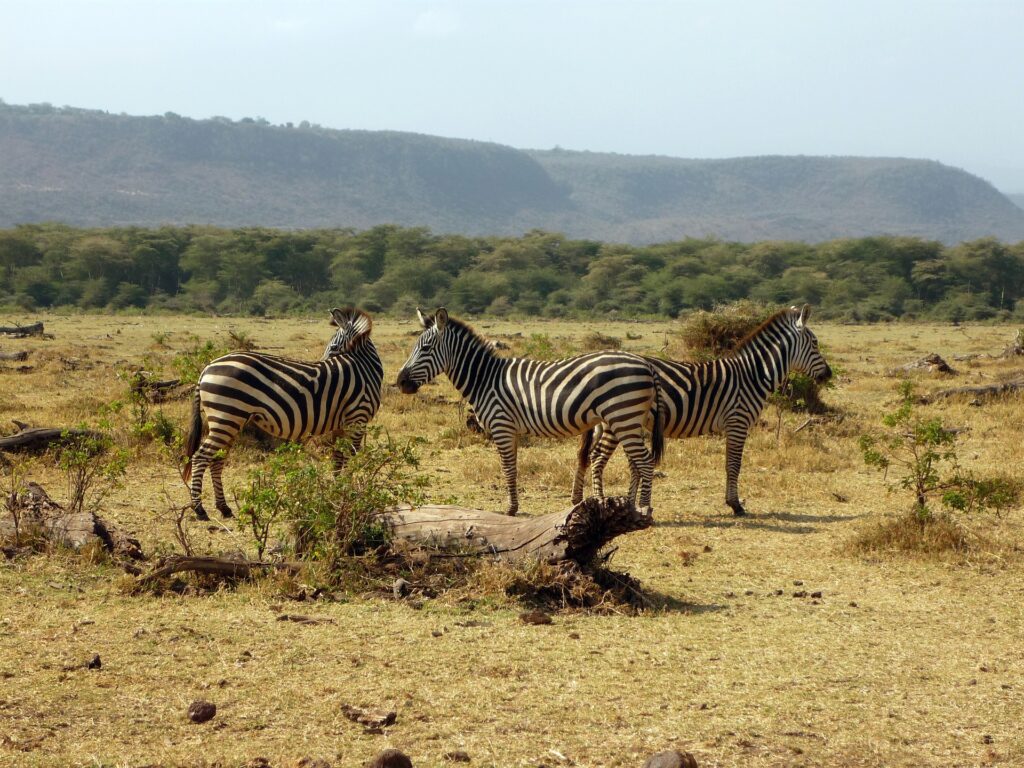 The Tree-Climbing Lions of Manyara National Park
Arguably the most famous animals in Lake Manyara National Park are the tree-climbing lions.
It's highly unusual to see these apex predators lounging off the ground in an acacia tree. As such, experts haven't reached a definitive reason as to why they do it here.
The most common theories are exactly what you would expect — the higher vantage point is better for spotting prey, and the elevation offers relief from biting insects.
Regardless, the tree-climbing lions are a remarkable sight, so don't forget to look up when on safari in Lake Manyara!
Discover even more reasons why you should choose Tanzania for your safari destination.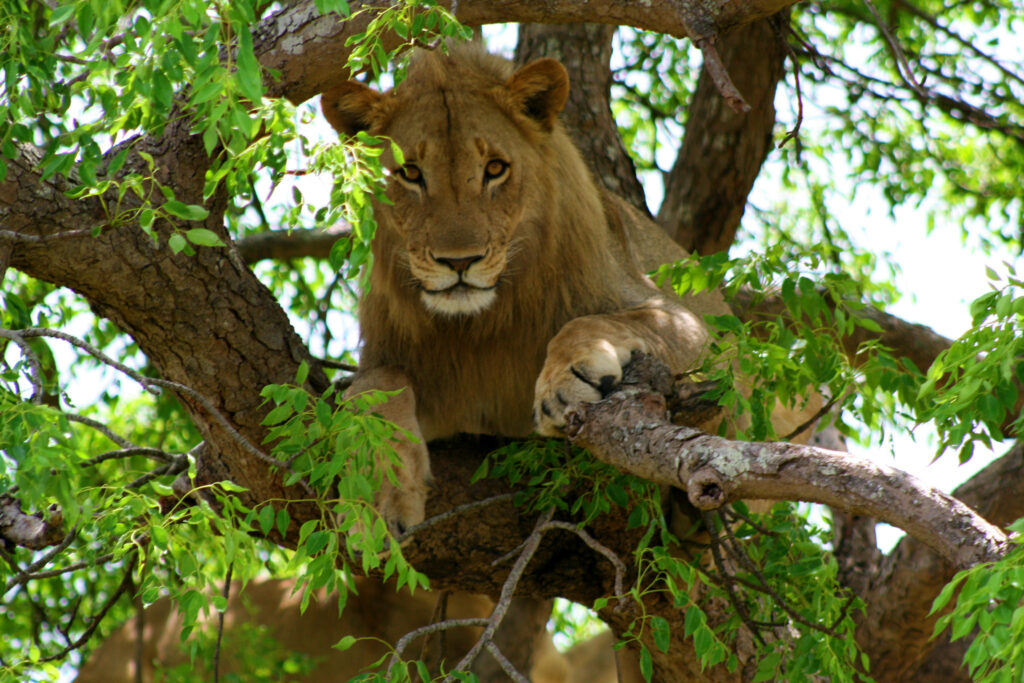 Tree-climbing Lion (Source – License)
The Birds of Lake Manyara National Park
More than 400 bird species have been recorded in Lake Manyara National Park, and you could see up to 100 of these in a single day.
These figures include more than 50 birds of prey, one of which is the crowned eagle.
Notable bird species you can find on a consistent basis include:
Black heron
Glossy ibis
Little bee-eater
Martial eagle
Silvery-cheeked hornbill
Pink-backed Pelican
Yellow-billed stork
However, one of the biggest attractions here is the millions of pink flamingos that arrive when the water level in the lake reaches the right level.
Our Guide to Visiting the Ngorongoro Crater is another essential resource for planning your adventure in Tanzania!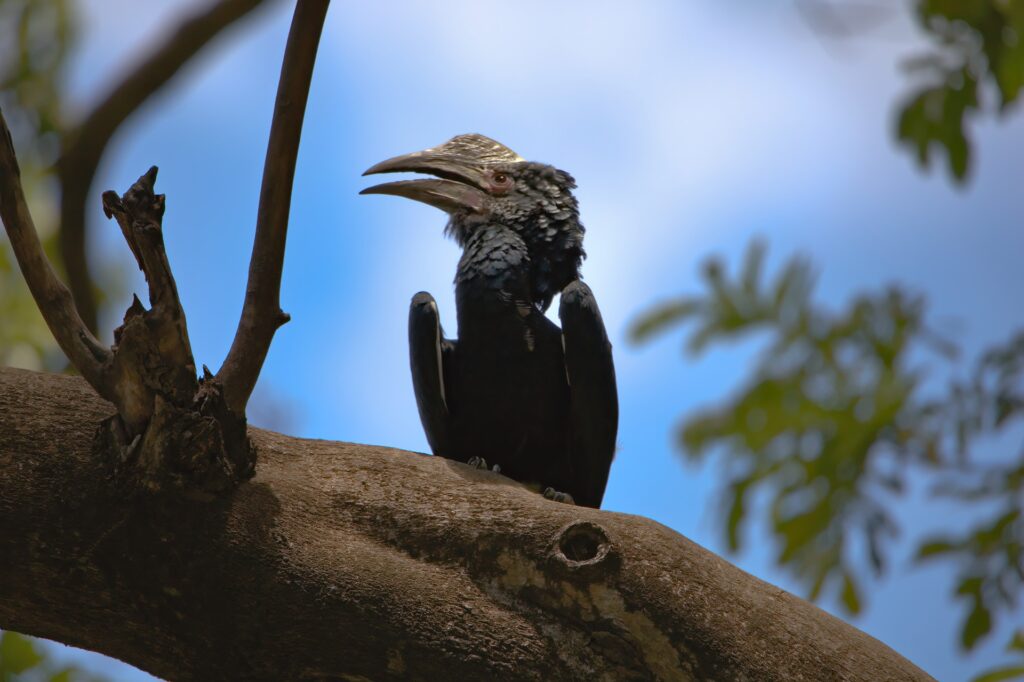 The Best Time to See Flamingos in Tanzania 2023
Migratory birds are present in Tanzania between November and April. This period covers both the summer and the rainy seasons.
The rains increase the water levels in the lake, making it attractive not only for flamingos but many other migratory species.
When in the lake, the flamingos are easy to spot, and not just because of their distinctive pink color! They tend to stick close to the shore as they feed on algae.
In August and September, the flamingos move north toward Lake Natron, another soda lake in northern Tanzania.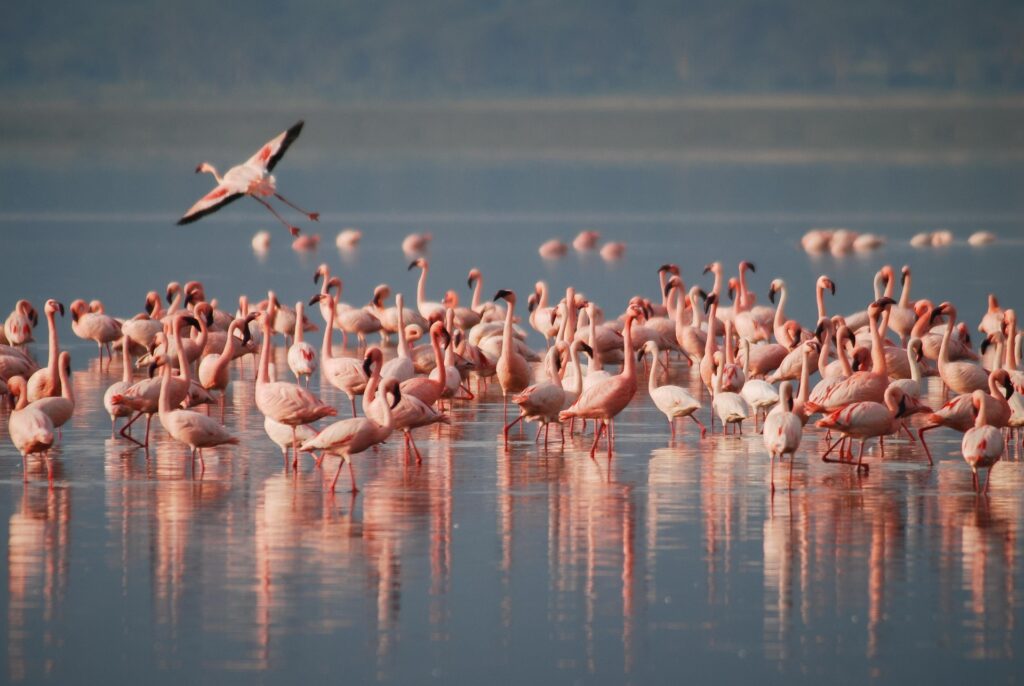 When is the Best Time to Visit Lake Manyara National Park?
The park offers consistent year-round animal sightings, but there are differences in what you can see and when.
Lake Manyara National Park experiences two rainy seasons per year. There's a short one in November and December, and then a longer one between March and May.
If you want to see the lake at its most impressive, including the flamingos and other impressive birdlife, you should travel during the longer rainy season.
In March and April, you can also witness the natural phenomenon of the Great Migration in Tanzania.
During this time, you can see huge numbers of wildebeest and zebras grazing by the lake.
The dry season of June to October is the best time for general game viewing and seeing the region's resident wildlife.
The wettest months are November to April
The driest months are July to September
The coldest months are June to July (25⁰C/77⁰F)
The warmest months are January to March (30⁰C/86⁰F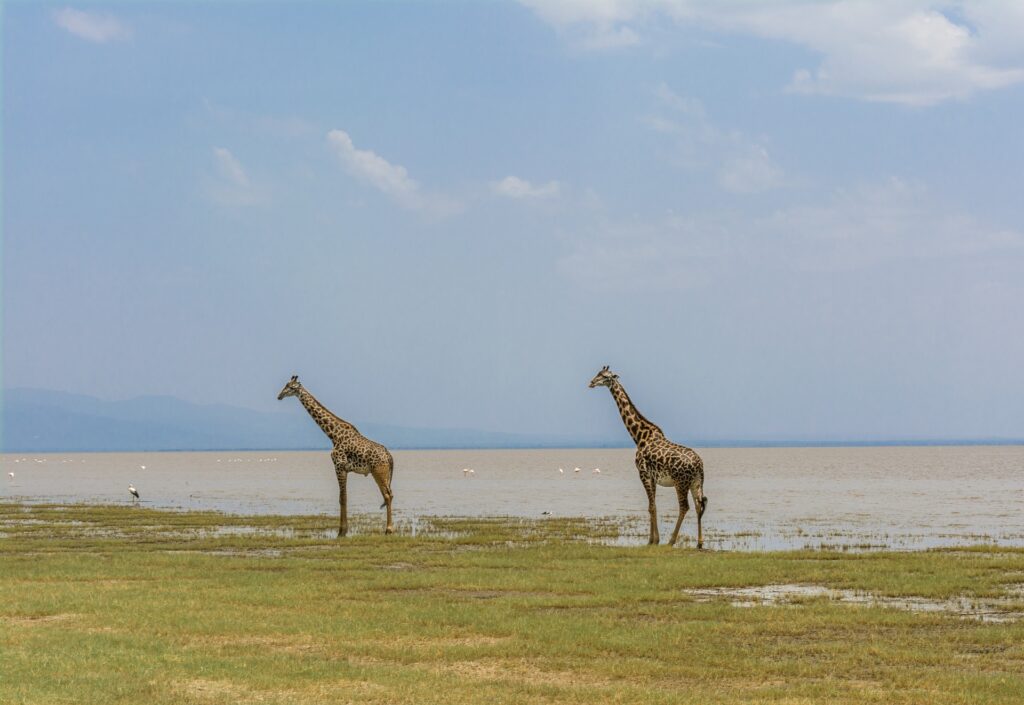 Lake Manyara National Park Safari Lodges
There are plenty of accommodation options in and around Lake Manyara to suit various budgets.
Options include campsites, bandas (basic brick cabins with thatched roofs), tented camps, and lodges.
There is only one lodge inside the national park itself — AndBeyond Lake Manyara Tree Lodge.
The Tree Lodge is renowned for its gorgeous tree-house-style suites, not to mention its night safaris and private canopy walkway that allows guests to explore the forest.
For lodges outside the park, but close to it, you can consider:
Lake Manyara Kilimamoja Lodge
The Plantation Lodge
Escarpment Luxury Lodge
Manyara Serena Safari Lodge

Lake Manyara National Park Facts
Let's finish our Lake Manyara safari travel guide with some quick-fire facts.
The lake itself covers over two-thirds of the national park's total area.
Underground streams and springs from the Ngorongoro Highlands feed the lake.
The lake is relatively shallow, with an average depth of 10 feet (three meters).
Lake Manyara is a soda lake, which means the water has high alkaline levels.
The lake alters in size with changing seasons, so it's smaller in the dry season.
Ecosystems you can explore include savannah plains, dense forest, and salt marshes.

Join Us On an Unforgettable Safari in Tanzania!
We hope our Lake Manyara safari travel guide has inspired you to include this incredible national park in your Tanzanian adventure.
For even more travel inspiration, check out our range of safari tours in Tanzania. Find out which of our itineraries best suits your needs.
And for more information about any of our excursions, please feel free to get in touch.