Kilimanjaro Climb and Safari Package – The Perfect African Adventure
Kilimanjaro Climb and Safari Package – The Perfect African Adventure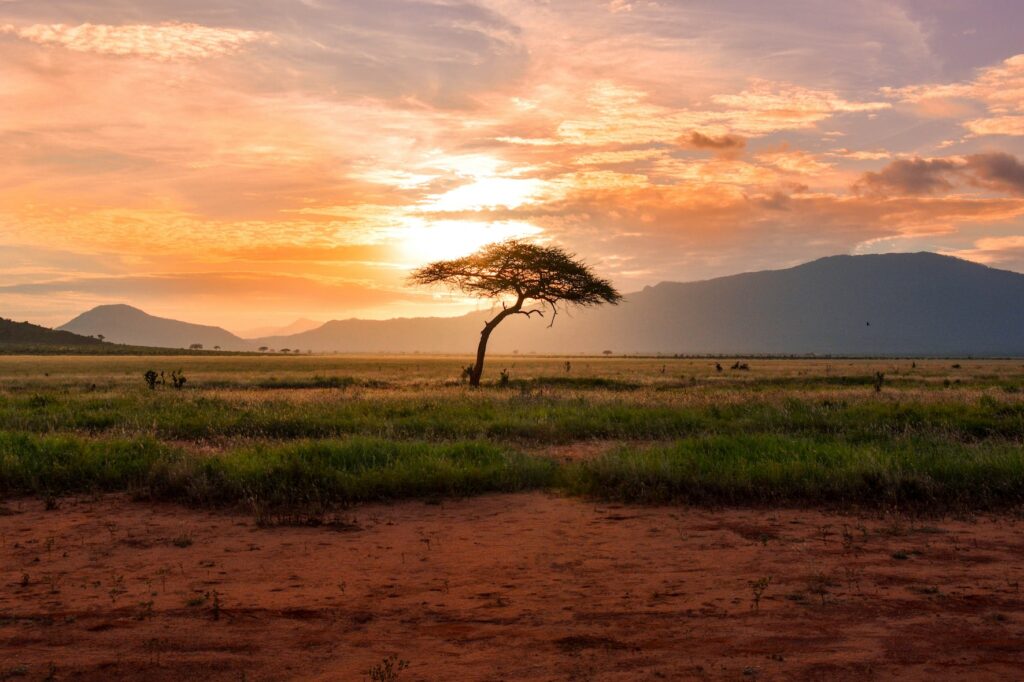 Have you ever had a travel experience that changed your life? For many people, that's exactly how they felt after climbing Mount Kilimanjaro as part of an exciting African safari. Roam Wild Adventure is a small business with a huge heart that provides a Kilimanjaro Climb and Safari Package, which includes guided tours through some of the most exquisite locations in Tanzania. The central feature of many of these experiences is Mount Kilimanjaro, the highest mountain in Africa. In its valleys, you'll see some of the tallest and oldest trees in the world, as well as some of the world's most fantastic animals. When you sign up for one of our Tanzania Safari packages, you're not just going on a trip; you're going on an adventure that you will never forget.
What Makes Our Tours Different?
We strive to offer experiences that have the power to change the way you think about yourself and the world around you. By helping you to fulfill your dreams and achieve one more goal on your bucket list, our tours give you a sense of accomplishment. When you finally make it to the top of one of the highest mountains in the world and see those incredible views, our goal is that you will experience the joy of overcoming obstacles that you previously thought were holding you back. One of the biggest things that make our tours different is that they are designed to provide you with a sense of empowerment that can change your perspective.
Sustainable Tourism – Giving Back To Communities and The Environment
Another element of the Roam Wild Adventure experience is that we are a member of the non-profit organization Leave No Trace. This means that we adhere to the seven principles of Leave No Trace:
Plan Ahead and Prepare
Travel and Camp on Durable Surfaces
Dispose of Waste Properly
Leave What You Find
Minimize Campfire Impacts
Respect Wildlife
Be Considerate of Other Visitors
Sustainable tourism is all about enjoying the abundant natural resources we have been given in such a way that they are preserved for future generations. We are careful never to overbook trips, preventing heavy traffic from destroying local plant life. When you go on one of our tours, you will be given the opportunity to enjoy nature without harming the environment. Then, when your group leaves, it will be as if no one has ever been there.
We partner with Tomorrow's Air, which works to directly capture carbon dioxide from the atmosphere and store it in underground chambers. Our clients can donate to this organization during their booking and help to directly impact the effects of global warming and Roam Wild Adventure will make a matching donation. We have also contributed over 500 trees to the Evertreen reforestation and maintenance project, which both improves the environment and sustains local communities by providing jobs.
We strongly believe in giving back to the places that we visit. That's why we frequently volunteer in local communities, fundraise for local girls' schools, help to provide education and arrange charity climbs for those looking to raise funds.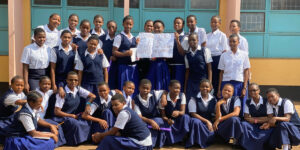 Why Tanzania?
You may not know much about Tanzania, but you'll probably recognize a photograph of Mount Kilimanjaro. If you'd like to see fantastic wildlife, Tanzania is one of the best destinations in the world. On a safari in Tanzania, you'll see the big five animals (lions, elephants, buffalo, rhinoceros, and leopards). More than 30% of this small African nation is covered by national parks. Indeed, the Serengeti National Park is one of the most famous and best-loved parks in Africa, in addition to being home to more than one million species of large mammals. Whether it's the wildlife, the challenging climbs, or the unbelievable sunsets, there are many reasons why we think you'll fall in love with Tanzania.
The Climb
One of the major attractions of climbing Kilimanjaro is the challenge itself. The mountain is one of the tallest in the world, reaching a total height of 5,895 meters (19,340 feet) and requiring three days or more to reach the summit. This is a climb that will test climbers to the limit of their abilities but will also reward them with incredible views once they reach the summit. The temperature and scenery vary dramatically as the tour proceeds up the mountain, creating an exciting and memorable experience. Outdoor enthusiasts and climbers alike will thoroughly enjoy the journey and the challenge. Trails also vary in difficulty, with several being highly accessible for climbers of all levels.
Where Is Mount Kilimanjaro?
Mount Kilimanjaro is located in northern Tanzania. There are several airports within easy reach of the mountain, including Kilimanjaro Airport (JRO), which is only 42km away from the mountain town of Moshi (where many of our climbing tours begin). Another option is to fly to Nairobi in Kenya and then ride a 5-hour shuttle bus ride or take the short flight to Kilimanjaro Airport.
Is It Difficult To Climb Mt. Kilimanjaro?
Out of the 30,000 people who travel to Tanzania each year to climb Kilimanjaro, 35% fail. Climbing one of the tallest mountains in the world is difficult, but that makes the achievement all the more extraordinary. In order to increase your chances of success, we recommend that you start preparing for this climb months in advance. Although Kilimanjaro does not require any technical climbing or special equipment, you will need to be in good physical condition, as climbing Mount Kilimanjaro is an arduous trek requiring good stamina. You'll want to prepare yourself to adjust to different oxygen levels. Although you do not need an oxygen tank to climb the mountain, there will be less oxygen in the air at the summit. We recommend prioritizing aerobic exercises as well as strength training as you prepare for the climb. Read our blog article for the best tips on preparing for your Kilimanjaro climb.
When Is The Best Time To Climb Mount Kilimanjaro?
Tanzania has an excellent climate which makes it technically possible to make the climb up Mount Kilimanjaro year-round. However, the best time is going to be the driest times of the year – December to mid-March and mid-June to the end of October. Specifically, January and February are generally two of the best months to climb Mount Kilimanjaro. This is also when the mountain is going to be at its busiest, and it allows you to avoid the rainy season, which can limit views and photography opportunities.
How Long Does It Take To Climb Mount Kilimanjaro?
The length of your climb will depend on the route you choose. Generally, the round trip to the summit and back ranges between five and nine days long. For example, the Lemosho Route is eight days long, while the Rongai Route is only seven days long.
What Is Included In the Mt. Kilimanjaro Climb
From the start of your adventure to its conclusion, we are with you every step of the way. When you arrive at Mt. Kilimanjaro airport, our guides will shuttle you to your hotel in Moshi at the foot of Mt. Kilimanjaro. The next day, you will begin your trek. As you journey up the mountain, you will get stunning views of the surrounding environment, as well as see many kinds of wildlife (such as elephants) that call the mountain home. At each stage along the way, porters will set up the accommodations in the form of tents with comfortable foam sleeping pads. A private tent and hot water will be provided for washing at each campsite. After your climb, we can also include several extra activities, including:
Materuni Waterfall and Coffee Plantation Tour
Chaga Tour (visit to the historical museum, waterfalls, and underground caves)
Lake Chala
Majichemka Hot Springs
Or spend a day volunteering!
Route Options
At Roam Wild Adventure, we are all about giving you options. In this spirit, we have created several packages that each take you on a different route up and down the mountain. The Rongai, Northern Circuit, Lemosho, and Machame routes are all considered more scenic and take longer than the Marangu route. These are also all camping routes, whereas, on the Marangu route, you will sleep in huts and return by the same route that you reached the summit. Below, we go into the specific details of three of the best routes.
Rongai Route
The Rongai Route is an official Kilimanjaro trail that takes seven days to complete. Anyone who is able to hike 5-15 km at a time at a gradual incline is fit enough to complete the Rongai Route. As with many of the other routes, the trek begins and ends in Moshi, Tanzania. Rongai is a less frequented route which means that you will likely run into fewer climbers, making it even easier to take in the vast wilderness and scenery. The only downside to the Rongai route is that you cannot easily follow the recommended acclimatizing strategy. We recognize this and have added an acclimatization stage on the fourth day of the tour.
Machame Route
The Machame Route is another option for your climb and takes 6 days to complete. This route is more challenging than the others because of its steeper and shorter length and gives you the added challenge of climbing the Great Barranco Wall. The Machame Route is the only route in which you can sleep in huts along the way, instead of tent camping.
Lemosho Route
The Lemosho Route is eight days long and is widely considered to be one of the most scenic routes on Mt. Kilimanjaro. You'll have the opportunity to watch the sunrise over Africa, and you will never forget the quiet beauty as you make your way to Uhuru Peak. The 8-Day Lemosho Route trek is one of the newer and quickly becoming one of the most popular Kilimanjaro routes. It also passes around the Great Barranco Wall, also known as the "Kissing Wall" because of a short narrow section that hugs a rock outcrop along the way.
Northern Circuit Route
The Northern Circuit Route is the longest of these three, coming in at nine days to complete. It is also a newer route and ascends the peaceful western slope of the mountain. This is a quiet, rarely-used trail that gives you great opportunities to appreciate the natural beauty of the region. The Northern Circuit Route is unique in that it is the only route on the mountain that traverses nearly the entirety of Mount Kilimanjaro. You can also arrange to spend an additional night sleeping under the stars at the summit crater rim, in view of the famous Furtwangler Glacier.
The Safari
In addition to Mt. Kilimanjaro climbing tours, we also provide several Safari tours. These packages give you the opportunity to take a guided tour around some of the most stunning locations in Tanzania. On these adventures, you will be accompanied by our dedicated and knowledgeable guides, who will be able to take you to the best places for spotting the most incredible wildlife.
What Is Included In The Safari Package?
A Tanzanian safari ranges in length from 2 to 5 days and depends on how much time you have and what locations you want to visit. Each of our Safari tours has different features and unique highlights. The tours range in length and can either be a morning tour, an afternoon safari, or a full-day game drive. Lunch will be provided at one of the several picnic sites located throughout the national parks. If there's anything special you'd like to see or do, just ask your guide!
The Ngorongoro Crater
The Ngorongoro Crater safari package is a 2-day safari that's ideal for those adventurers that are short on time. On this tour, your guide will take you to the Ngorongoro Crater, home to over 25,000 animals and an excellent opportunity to see the big five. You will also get the chance to visit the spectacular Tarangire, the region where large families of elephants meet all year round.
The Serengeti
Our four-day package deal is a more extended Safari adventure where you will be guided through the world-famous Serengeti. The Serengeti is Africa's greatest wildlife reserve and is one of the best places to view the Great Wildebeest Migration. There are thousands of different animals, including over 550 species of birds. Serengeti National Park is one of the 7 Wonders of Africa. Ngorongoro Conservation is another of Africa's 7 Wonders. These 2 wildlife parks are places not to miss while you are in Tanzania!
Lake Manyara
Along the base of the Rift Valley hills lies Lake Manyara, an unbelievably scenic destination that is also the home of baboons and tree-climbing lions. On our 3-day safari, our experienced guides will take you to this lake, as well as the Ngorongoro Crater and the Tarangire, all in one safari package.
Create Memories That Will Last A Lifetime
Roam Wild Adventure was born out of an abiding passion for the beauty of the Kilimanjaro region. Our Kilimanjaro Safari tours have been designed to make achieving your travel dreams a reality. Perhaps a trip to Africa is on your bucket list, or maybe it's just one of those things you've always wanted to do. Either way, we are here to say, go for it. With Roam Wild Adventure by your side, there's nothing stopping you. Whether you prefer a challenging climb up the tallest mountain in Africa or a relaxing Safari drive, we will help you create memories that will last a lifetime.