Roaming Wild, Finding Inspiration, and Winning Hearts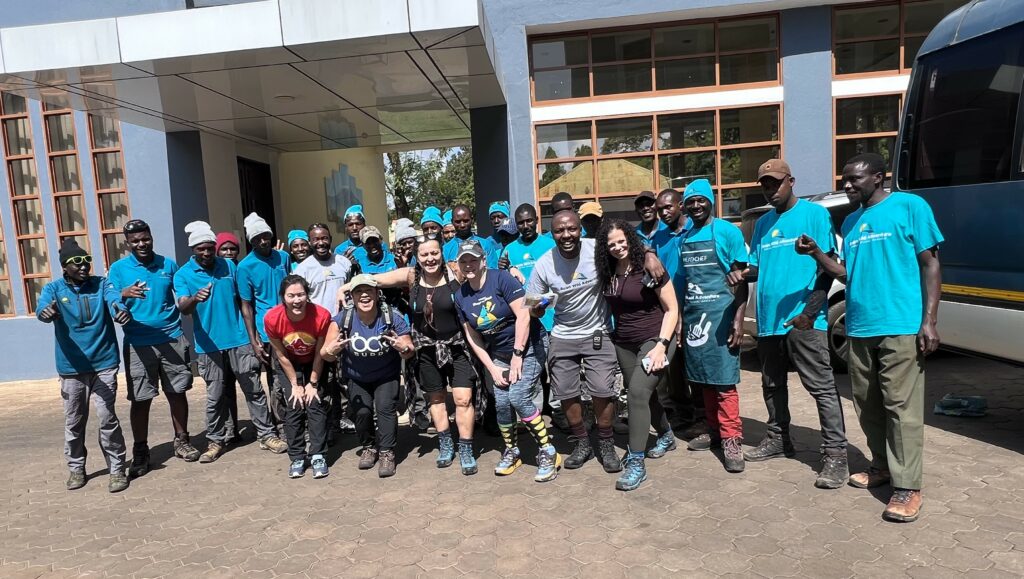 A little less than 4 years ago, I embarked on a journey that would change my life and hopefully inspire others in the process. Leaving behind my life as a corporate executive, I set out to create a small business that would connect people with the wonders of the great outdoors. Today, my company, Roam Wild Adventure, has earned the prestigious "Best of Mahwah 2023" award in the Tour Agency category. I couldn't be more humbled by this recognition and what I have accomplished in just a few short years.
The Roam Wild Adventure Story
My story is one of transformation, inspiration, and a deep connection to nature. In late 2020,  made the brave decision to leave my high-powered corporate job and embark on a journey of self-discovery and entrepreneurship. My passion for the outdoors and my desire to share its beauty with other became the driving force behind my new venture.
Roam Wild Adventure started as a modest idea, born out of my love for hiking, camping, and exploring the natural world, and most importantly, the inspiration from my own Mt. Kilimanjaro climb which changed my perspective and life indelibly. With my business acumen and unwavering determination, I set out to turn my passion into a thriving business. The journey wasn't easy, but I embraced every challenge as an opportunity to grow and find inspiration.
The Growth of Roam Wild Adventure
From its humble beginnings, Roam Wild Adventure has steadily grown over the past four years. Our commitment to providing unforgettable Mt. Kilimanjaro climbing and safari tours focused on giving back to local communities and on sustainable tourism, has resonated with people from all walks of life. Our company offers a variety of Mt. Kilimanjaro tours, from serene one-day treks to exhilarating 10-day climbing adventures, catering to both beginners and experienced outdoor enthusiasts. In addition, we offer 2-10 day safari adventures and Zanzibar Island excursions. We pride ourselves on our commitment to quality services and experiences. Any of our tours can be customized to our guests' needs.
I attribute my company's success to my dedicated team, who share my love for the outdoors and commitment to customer satisfaction. With the team's combined expertise, we have created an atmosphere of trust and camaraderie, making every Roam Wild Adventure excursion a memorable one.
Each Day as an Opportunity to Grow
For me, each day is not just a chance to run my business; it's an opportunity for personal growth and finding inspiration. I firmly believe that life's most valuable lessons often come from the experiences that push you out of your comfort zone. Every day I wake up with a sense of excitement and anticipation. I've learned that taking risks and embracing the unknown is where real growth happens.
I believe my adventurous spirit serves as a testament to the idea that it's never too late to reinvent yourself and follow your passions. I encourage everyone who has a dream and a passion to take the leap, saying. Life is too short to be stuck in a career that doesn't fulfill you. If you have a dream, take a step towards it. It's the only way to truly find your purpose.
The Best of Mahwah 2023 Award
Roam Wild Adventure's recent recognition with the "Best of Mahwah 2023" award in the Tour Agency category is a testament to the hard work and dedication that my team has poured into their venture. The award reflects not only their commitment to offering exceptional outdoor experiences but also the positive impact they've had on the community. I couldn't be more humbled and honored to receive this award. It's a recognition of the incredible community we've become a part of.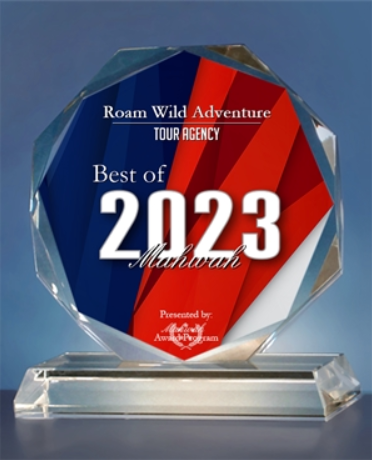 The Road to Success
My journey from corporate executive to small business owner wasn't without its share of challenges. Starting a new venture requires resilience, adaptability, and a willingness to learn from every setback. I faced many hurdles along the way, from the intricacies of permits and regulations to the unpredictable nature of the outdoors. However, I was and am unwavering in my commitment to my vision.
One of the key factors that set Roam Wild Adventure apart was our dedication to safety and sustainability. I prioritized responsible eco-tourism practices, ensuring that the beautiful natural areas I guided my customers through would remain preserved for future generations. This commitment resonated with a growing audience of nature lovers who valued environmentally responsible travel.
The Roam Wild Experience
What makes Roam Wild Adventure truly special is the experience it offers to its customers. Each excursion is carefully curated to immerse participants in the wonders of the natural world. From the lush forests of Moshi to the alpine glory of Mt. Kilimanjaro's summit to the rugged beauty of the Serengeti, my team and I take great care in selecting locations that captivate the senses and provide a sense of awe.
One of the aspects that sets Roam Wild Adventure apart is its personalized approach. My team and I understand that not everyone is an experienced outdoor enthusiast, so we make sure to cater to all levels of hikers and adventurers. Whether you're a seasoned trailblazer or a newbie to the wilderness, there's a Roam Wild Adventure waiting for you.
Inspiring Others
My journey serves as an inspiration to many who are contemplating a similar leap of faith. My story is a testament to the idea that following one's passion can lead to success and fulfillment. My advice to aspiring entrepreneurs is simple but powerful: "Believe in yourself, be willing to learn, and never give up. When you are truly passionate about what you do, that energy will shine through and attract others who share your vision."
Beyond personal inspiration I am also committed to giving back. Roam Wild Adventure partners with local environmental organizations to support conservation efforts and environmental education. I firmly believe in the importance of preserving the natural beauty that has become the backdrop to my business.
Community Connection
As Roam Wild Adventure has grown, I have also embraced the local community. I recognize the importance of building strong relationships within the Masai community and its surrounding areas. The support of the local community has been instrumental in the company's success.
Helen and my team frequently organize community events, clean-up initiatives, and nature education programs to give back to the community and foster a sense of responsibility towards the environment. By actively engaging with the local population, Roam Wild Adventure has become more than just a tour agency; it's a valued member of the community.
I hope reading about my journey from corporate executive to small business entrepreneur is an inspiration to all. My passion for the great outdoors, my commitment to safety and sustainability, and my dedication to providing unforgettable experiences have made Roam Wild Adventure a well-deserved recipient of the "Best of Mahwah 2023" award.
In the space of just four years, I have not only transformed my own life but have also enriched the lives of others, which is what I am most proud of. My story is a reminder that it's never too late to pursue your dreams, no matter how unconventional they may seem. With hard work, determination, and a passion that shines through in everything you do, you can turn your dreams into reality, just as I has done with Roam Wild Adventure. So, as my story shows, each day is indeed an opportunity to grow and find inspiration, and it's a journey worth embarking upon.